'Shimmering Shell' 11x17" Print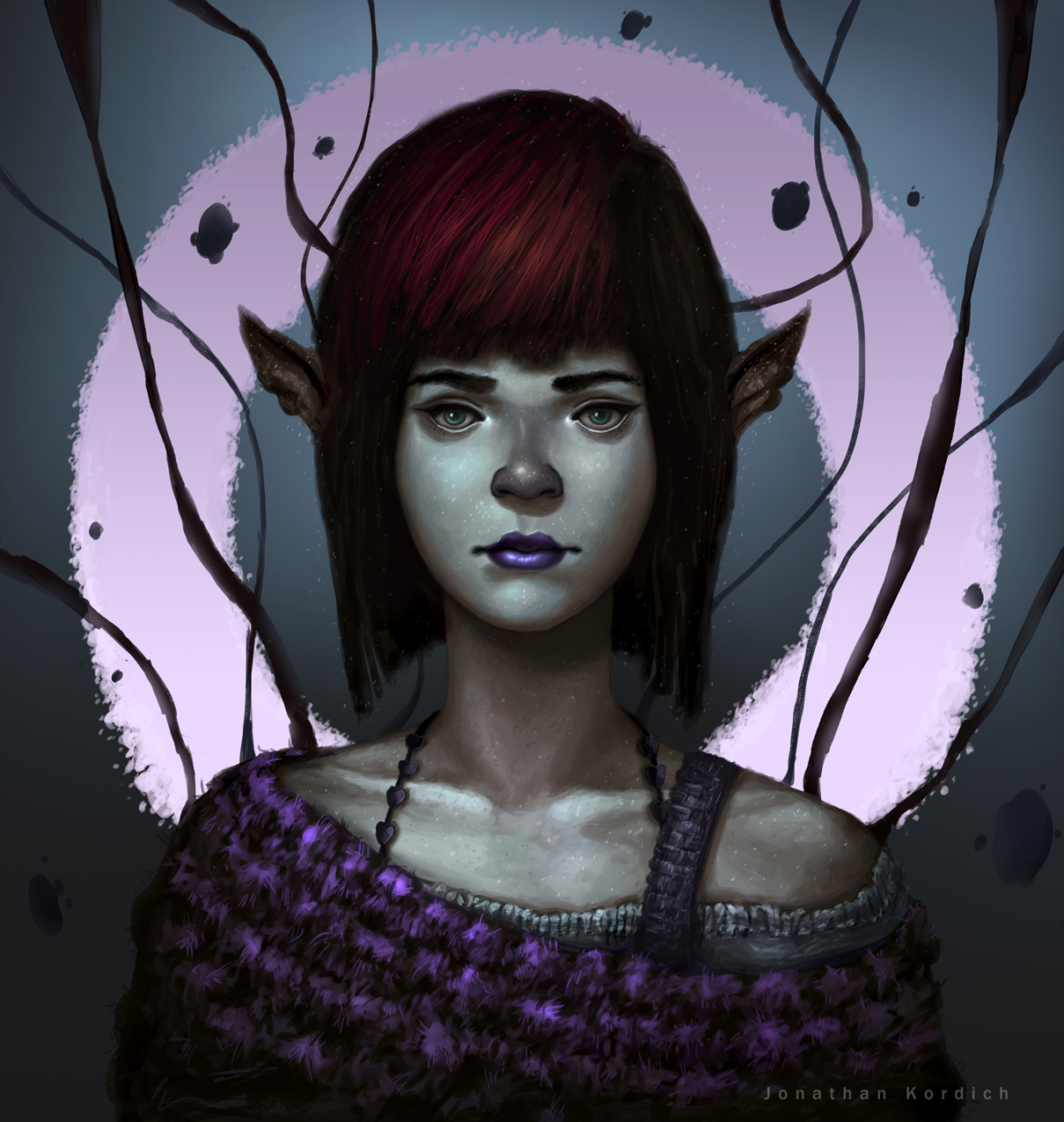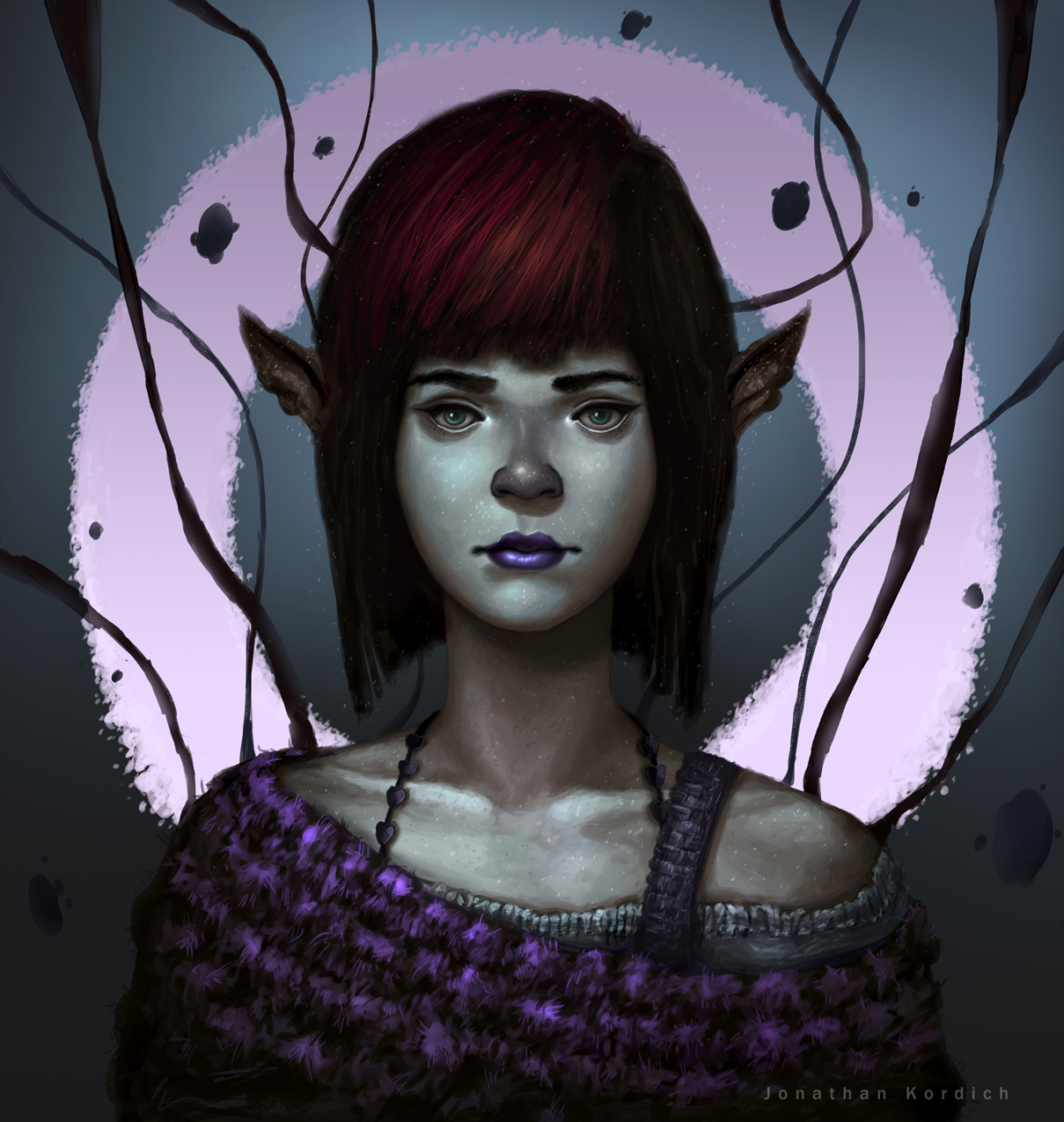 'Shimmering Shell' 11x17" Print
'Shimmering Shell' 2016
Elf-like female is wearing a sweater that is balanced on a single shoulder. Several black strings, cords, or magical tethers appear behind her as an ominous circle gets closer and closer.
-11x17" fine art print on a matte card stock paper.
-Signed by the artist with archival ink.
*frame not included with purchase.